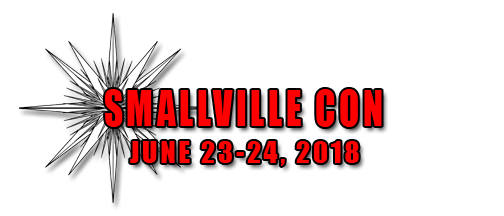 Smallville Post Office
NAME: Smallville Post Office
KNOWN FOR: United States Postal Service
WEBSITE:
Smallville ComicCon is once again proud to host the United States Postal Service (USPS)!
The USPS is a unique contributor to pop culture and Americana through the collection and study of postal services, postage stamps, postmarks, and related materials known as Philately. Postal employees will be offering unique collectible items, stamps, and other philatelic products for our fans. Smallville ComicCon will again be offering unique postcards for fans to collect and mail.
On June 24-25, 2017, stop by the temporary philatelic station to obtain the latest collectible postmark commemorating Smallville ComicCon. The commemorative postmark is free, however, it can only be placed on First-Class Mail postage. So come to the ComicCon and get your mail postmarked from Smallville, Kansas!