Join us for the 3rd Annual Smallville ComicCon!
Smallville Super Friends

Happy New Years Eve! As Promised here is an animated video from one of the best animators out there Todd Aaron Smith. After I watched this for the first time it took me back to my childhood on Saturday morning getting ready to watch my favorite cartoons. Todd built this from scratch using over 1600 frames to create this masterpiece. We are honored to have Todd joining us at the June 11-12, 2016 Smallville Comic-Con and wish all our Super Friends a Happy New Year! Like and Share to help make this EPIC annimation go viral! Booth space is available along with current updates on guest and vendors @ www.smallvillecomiccon.com #SuperFriends #SmallvilleKS #SmallvilleComicCon

Posted by Smallville Comic-Con on Thursday, December 31, 2015
Announcements
4/23/16 Cancellation
Tommy "Tiny" Lister has had to cancel for personal reasons.
3/2/16 Advanced Passes
Advanced 2-Day Passes and our new VIP Passes with Fast Pass Access are now available!

12/8/15 Hotel
The official Smallville ComicCon 2016 hotel with be the Holiday Inn Express located at 911 Porter St, Hutchinson, KS 67501. The discounted rate will be $89 per night. Reservations must be made by phone by calling (620) 259-8656. Please reference "Smallville ComicCon" while booking to received the discounted rate. This rate is available until May 20th, 2016.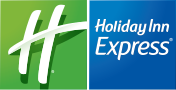 11/1/15 Creator, Vendor and Sponsorship Forms Available for 2016
Secure your booth by January 1, 2016 for a discounted rate!
Creator Application
Exhibitor Information Letter
Sponsorship Form
Vendor Application
3/2/15 Podcast
Wil Wheaton mentioned Smallville ComicCon while he was a guest on the Girl On Guy with Aisha Tyler Podcast. Check it out around the 15 minute mark!
3/2/15 Podcast
Listen to two of Smallville ComicCon's previous 2014 guests, Alaina Huffman and Phil Morris, discuss Conventions on Phil's Living the Dream Podcast. www.livingthedreamshow.com/episode-6-alaina-huffman