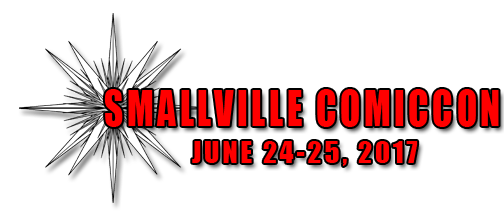 Cosplay
Costume Contest
Participants must be in costume to register. No commercially mass-produced or rented costumes permitted (except for Ages 6 and below). The general Cosplay rules must be followed, see below for more details. Participants will complete and submit the registration form. Photographs will be taken for pre-judging which clearly identifies the participant number assigned. Competition categories are based upon participant's gender, not their characters. Prizes will be provided for 1st, 2nd, 3rd place for each gender within each age category.
Ages 6 and below: non-competitive, commercially produced costumes are welcome, no registration required, just show up! All participants will receive a ribbon of participation!
Ages 7-15 and Ages 16+: both age categories will be divided between male and female based upon the participant's gender, not their character's.
Pre-judging: Judges will review applications/photographs and evaluate costumes based upon: Character Selection, Costume Complexity and Costume Craftsmanship. The judges will narrow contestants to the top three finalists in each category.
Contest: Winners will be announced on Saturday at 4:00 pm. Participants will assemble at 3:45 pm. All participants will be paraded across the stage. The three top finalists in each category will be called back on stage. Finalists will be given an opportunity to introduce their character and briefly discuss their selection and creation process.Winners will be selected by audience cheers as measured by a decibel meter. Prizes will be provided for 1st, 2nd, and 3rd place and the winners will be photographed with the prize packages.
*Registration and participation in this contest grants Artistic Consultants and Smallville ComicCon authorization and permission to publish and use photographs and applicant information for promotional needs.*
Cosplay Rules
Anyone is welcome to dress up when attending Smallville ComicCon, regardless if they are competing in the costume contest or not.
We look forward to your creativity and ingenuity in the realms of comic, science fiction, anime, fantasy, steampunk, gaming, movie and television or original creation costumes!
Please remember this is a family-oriented event and costuming as well as clothing in general, should be safely within a PG rating. Additional contest rules are under development; however these general rules apply for all attendees in costume:
No partial or full nudity. Body paint, pasties, and lingerie do not qualify as a costume. Fabric must appropriately cover critical areas without risk of a wardrobe malfunction. No gratuitous display of flesh is permitted.
No pyrotechnics, smoke, fog, fire, fireworks, explosions, concussions, etc.
No dripping or oozing of fluids, confetti, or glitter which could create an unsafe walking surface.
A personal wrangler is required with costumes which limit visibility, are oversized or equipped with large components or associated props. Please be mindful of people, exhibits, and merchandise around you.
Weapons and props will be inspected at the door each time they are admitted. Weapons are required to be replica or prop by design. No illegal or functioning weapons are permitted. Airsoft/paintball and similar weapons must be unloaded, not charged with air/gas, and rendered inoperable. Peace bonding will not be required provided you police yourself.
Smallville ComicCon staff reserve the right to deny entrance for inappropriate clothing / costumes.
Cosplay Etiquette
Ask to take a photograph. The majority of those participating in cosplay are more than willing to pose for a photograph, and will want your photograph to be the best it can be, so they will want to pose. Don't sneak photographs while they are eating, adjusting their costumes, or using restroom facilities.
Be considerate. Don't monopolize a cosplayer's time. Don't block doors, event aisles, or artist/vendor booths and don't interfere with events/activities. There are other fans who want to interact or get photographs, even autographs. The cosplayer also wants to enjoy their ComicCon experience as well.
Don't touch. Cosplay is a huge investment. Those fans striving for an accurate representation have invested considerable time and money in their costume and props. Some elements may be fragile, easily break, and even be irreplaceable.
Be respectful. Cosplay is not consent. Be polite, accept the responses you are given; and treat those in costume to same as you would any stranger on the street. Respect personal boundaries. Do not permit others to harass a cosplayer. Report inappropriate behavior to Smallville ComicCon staff.